Get Beautiful Dental Veneers in Daly City, CA
Porcelain veneers are the ideal solution for a multitude of dental problems, including stained or cracked teeth and general imperfections. Commonly referred to as "instant cosmetic dentistry," porcelain veneers can be an easy way to achieve a gorgeous smile and boost your self-confidence.
Made of a material very similar to your natural tooth, a tooth veneer can instantly beautify your existing structures, giving your smile a smooth and beautiful new look.
Matched perfectly to the color of your natural teeth, dental veneers selected by Daly City dentist Dr. Hovden, DDS, are gently applied to your tooth's surface. Veeners for teeth are extremely durable, resistant to stain and breakage, and fitted specifically to your smile for a completely natural look.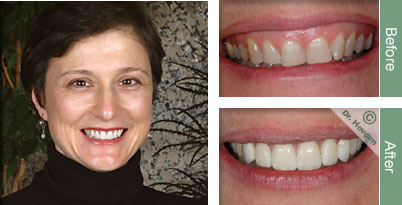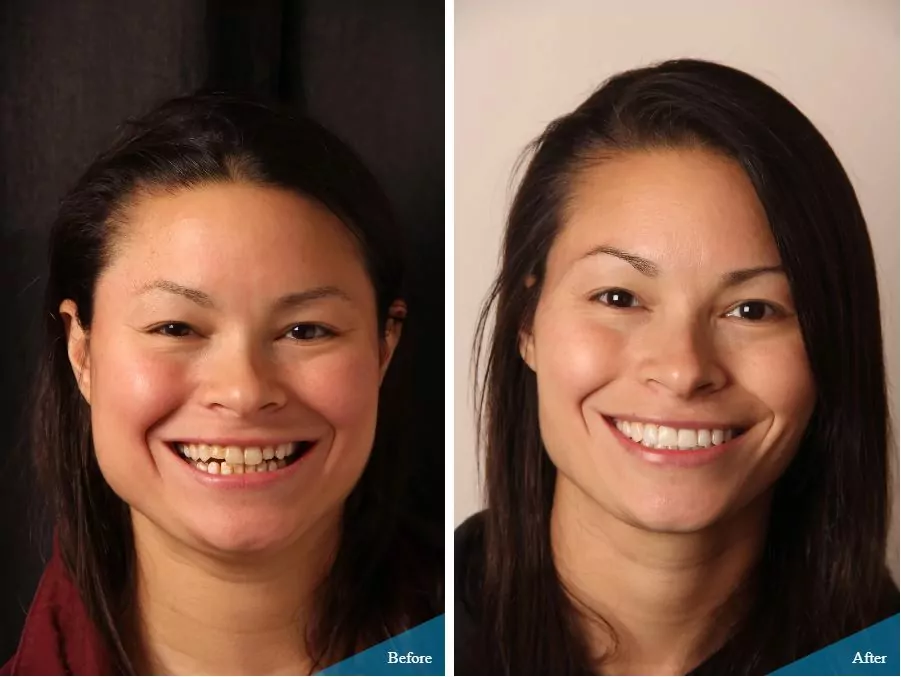 Shauna, Porcelain Veneer Patient – Click to See More
Tooth Veneer Options
PORCELAIN VENEERS | A porcelain veneer is a tooth veneer made of top quality dental porcelain. These veneers last a long time, giving you years of great smiles.
PREPLESS VENEERS | Unlike a traditional veneer, a prepless veneer requires no substantial tooth prepping, such as filing or reshaping, to be applied. A major advantage of a prepless tooth veneer is the ability to remove the veneer at a later date without the underlying tooth having been altered.
Porcelain Veneer Benefits in Pacifica, CA
NON INVASIVE | With the development of tooth veneers, resolving dental aesthetic issues and creating a beautiful smile design is now quick and easy! All we need to place a porcelain veneer is the preparation of the surface of the tooth to hold the porcelain veneer.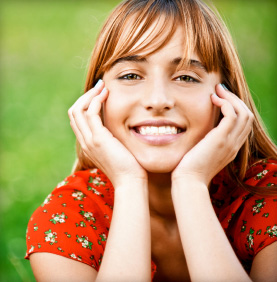 BEAUTIFULLY NATURAL | Our porcelain veneers are made of materials that are so natural looking that they mimic the natural shine and translucency of natural teeth. Most of your friends won't even be able to tell that your porcelain veneers are not your natural teeth.
LONG-LASTING | Dr. Hovden utilizes extremely durable and strong porcelain, giving you a beautiful and natural looking smile that might just outlast you.
SMILE DESIGN | A huge benefit of tooth veneers is the precision they allow. We are able to complete the unique details of your smile design, giving you exactly what you want. You can count on your porcelain veneer smile design giving you a stunning final result.
What Dental Veneers Can Accomplish:
Teeth Straightening: Say goodbye to traditional orthodontics and unsightly or embarrassing braces. Dental veneers are an immediate solution for teeth that are crooked, cracked, or damaged.
Teeth Whitening: A very effective way to achieve the gorgeous, white smile of the Hollywood stars. With a foolproof color matching system, your new porcelain veneers will brighten your smile beautifully.
Closing Up Gaps: If you've struggled with gaps between your teeth, as many do, porcelain veneers will give you the perfect streamlined smile. Without needing to fix each individual tooth, your new smile will be symmetrical and gorgeous in no time.
Tooth Reshaping: If you have a crooked tooth, a tooth veneer can quickly adjust the visible shape of your smile and give you a brand new look..
Tooth Protection: Dental veneers are very resistant to stain from food and beverages, providing a protective covering to your natural teeth. Avoid years of wear and tear that can eventually lead to damage and decay, with veneers that create an essential barrier.
Frequently Asked Questions About Dental Veneers
Read More Frequently Asked Questions
---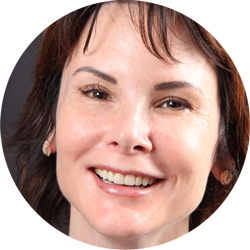 Sincerely, Dr. Hovden is the best dentist and his staff is friendly & helpful. He is my family dentist and he put 8 beautiful veneers on my teeth and performed gum surgery for me. I have had dental veneers and gum surgery at other dental offices and Dr. Hovden is the most competent! I highly recommend him!
—Nicole
---
Call Us for a Beautiful New Smile With Porcelain Veneers
Call our Daly City office today to find out more about porcelain veneers and the other professional services that we provide to South San Francisco and Pacifica.
Related Posts