Not all dentists are created equal. As you seek for a porcelain veneer dentist to create cosmetic veneers for you, it is essential that you know what to look for and how to compare doctors who offer cosmetic veneers in their practice.
DR. HOVDEN IS YOUR PORCELAIN VENEER DENTIST IN DALY CITY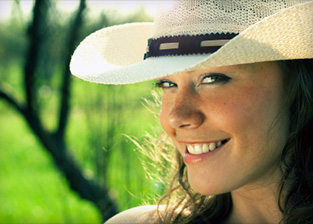 Though we don't like to brag, we know how important it is for you to know our qualifications when deciding on a porcelain veneer dentist. Below is a list of pertinent qualifications we believe you may like to know when deciding to make Dr. Hovden your porcelain veneer dentist in Daly City.
TRACK RECORD | Though we can paint an impressive picture of porcelain veneer dentist, Dr. Ken Hovden, our thrilled patients may paint an even better picture. We've literally placed thousands of cosmetic veneers and the results are astounding. Visit our smile gallery page to see for yourself.
EXPERT | Dr. Ken Hovden has served as a member of the faculty at UOP Dental School for over 32 years. He has also served on the executive board of the Alumni Association for over 12 years. As a faculty member of the prestigious Hornbrook Group, Dr. Hovden taught advanced restorative and cosmetic dentistry to dental professionals across the country. Dr. Hovden is also a Spear Institute faculty member, mentoring dentists from around the US at their incredible teaching facility in Scottsdale, Arizona. Dr. Hovden teaches at two other dental institutes as well.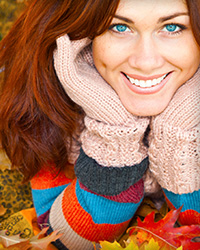 Dr. Hovden has also published numerous articles in highly-respected dental journals and his work has been featured in several national publications. In other words, Dr. Hovden is the porcelain veneer dentist teaching other dentists how to use cosmetic veneers.
AACD | Dr. Ken Hovden is a fellowship member of the American Academy of Cosmetic Dentistry. So what?Only 300 people in the world have reached this level of cosmetic dentistry training and excellence. Dr. Hovden is THE ONLY fellowshipped AACD porcelain veneer dentist in the mid-peninsula South San Francisco area. Bottom line, you will probably want to make Dr. Hovden your porcelain veneer dentist and have him create and place your cosmetic veneers.
Yes, cosmetic veneers are remarkable. Yes, many dentists offer cosmetic veneers. As you discovered above, not all porcelain veneers dentists are created equal though and Dr. Hovden has clearly distinguished himself and his talents. If you are considering cosmetic veneers, call and schedule a visit with Dr. Hovden today.