Your Cosmetic Dentist for South San Francisco
An amazing smile speaks volumes about you. It conveys confidence and truly influences how you are perceived by others, including employers, coworkers, and acquaintances. If your teeth are cracked or damaged, cosmetic dentistry can revitalize your so-so smile and make it extraordinary, at a price that is surprisingly affordable. You too can have the head-turning, perfect smile you deserve without breaking the bank, right here in San Mateo County.
Are you proud of your smile?
Is there anything you would change about your smile?
How would having a beautiful new smile make your life better?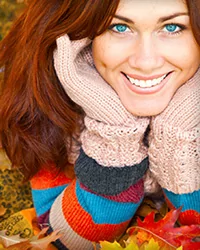 Whether you'd like a whiter, brighter smile, or your teeth are in need of repair, Daly City cosmetic dentist Dr. Kenneth Hovden has a variety of cosmetic dental solutions that will give you the perfect smile of your dreams. Dr. Hovden develops a custom treatment plan for each and every patient, ensuring you will receive the highest quality cosmetic dentistry services in the South San Francisco – Pacifica area. Utilizing the most current technologies available, Dr. Hovden is an expert at procedures involving dental implants, porcelain veneers, dental crowns, and teeth whitening; he turns your vision for a breathtaking smile into reality.
A Few Common Cosmetic Dentistry Terms: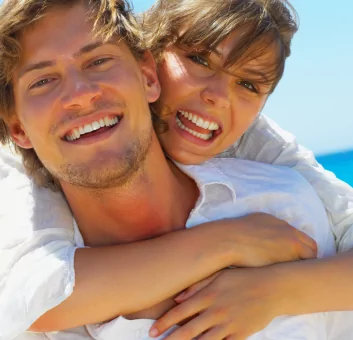 DENTAL IMPLANTS: A procedure that involves artificial roots in the case of a missing tooth. These roots act as an anchor for a replacement tooth.
PORCELAIN VENEERS: Applied to the surface of a cracked or chipped tooth for a beautiful and natural new finish.
DENTAL CROWNS: Designed to look like a real tooth, a dental crown is formed to fit over a tooth that may be worn or decayed.
TEETH WHITENING: A procedure that often includes bleaching to return the tooth to its original coloring. When done by a professional, you can achieve the beautiful white smile you see in the magazines, opposed to the mediocre results produced by kits available at the local drug store.
Call us today in Daly City if you have questions or would like to schedule an appointment to get a perfect smile with Dr. Hovden! Discover award-winning cosmetic dentistry near you in the San Francisco area. We work with patients from all over, including Pacifica, so don't wait any longer to get the smile you've always wanted!