Dental Lasers in Daly City, California
Laser dentistry is an emerging dental technology used in general and restorative dentistry. Kenneth Hovden, DDS, in Daly City, CA, is among the highly skilled dental practices starting to use this effective technology.
Dental laser technology allows for shorter treatment time, less pain, and higher precision. Among their many uses, dental lasers are commonly used for cavity detection, gum treatments, sealant applications, tooth whitening, and mouth surgeries.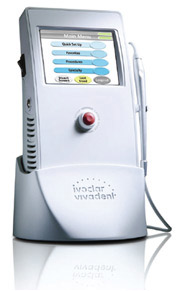 Laser Dentistry Benefits
Dental lasers provide a wide variety of benefits including the following:
Usually pain-free, often eliminating the need for anesthesia.

No stitches required after gum procedures.

Reduced bleeding.

Dental laser heat reducing risk of bacterial infections.

Faster healing time due to less trauma during procedure.

More accurate decay detection.

Reduced damage to surrounding tissues.

Increased precision during procedures.
Dental lasers are much more effective at detecting tooth decay than older techniques of probing each tooth and looking at x-rays. Because laser dentistry is pain-free for many dental procedures, many patients find they feel more relaxed and comfortable. In addition to patient comfort, dental lasers increase the range of available dental procedures since they are more precise and create less trauma to the surrounding tissues and teeth.
Dental Laser Expertise at Kenneth Hovden, DDS, in San Mateo County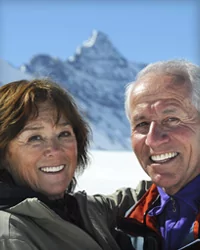 If you experience dental anxiety or are cavity-prone, laser dentistry may be the solution for you. Dr. Ken Hovden and our qualified staff are highly trained in effectively using laser dentistry for restorative and general dentistry.
By placing your smile in the skilled hands of Dr. Ken Hovden, you can feel confident in achieving aesthetic results. Take a look on his Meet the Doctor page to see the numerous awards and credentials that make Dr. Hovden an amazing laser dentist. Everything he does is designed to ensure that you can have the healthy, beautiful smile you want!
You can see if laser dentistry is for you by calling our dental office in Daly City, California, today or by filling out the simple form on this page to set up an initial dental consultation at Kenneth Hovden, DDS.