Perfect Porcelain Veneers in Daly City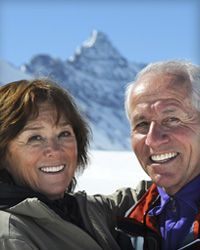 We all want to have a great smile. With porcelain veneers and Dr. Ken Hovden's smile makeover talent, you can claim the dream smile you've always wanted for your very own! Getting a smile makeover does not need to be an invasive procedure or surgery. Due to the advances in dental technology—including porcelain veneers specifically—having porcelain veneers added to your smile is neither a difficult nor painful procedure.
Porcelain veneers must be custom-fit to each patient's particular tooth structure. Your veneers will be created especially for you to ensure that they will fit perfectly. Because very detailed dental work is involved, it is important to be sure that the procedure and the placed veneers are perfect for you when we place them.
While porcelain veneers can address many cosmetic dental issues, you have to be sure that the option of permanent or removable dental veneers is the right choice for you.
Typical Teeth Veneer Candidates
Dr. Hovden will partner with you to make the best decisions regarding your smile makeover, and we will not push porcelain veneers on you if there are better options for you. Typical smile makeover patients have one or more of the following dental issues: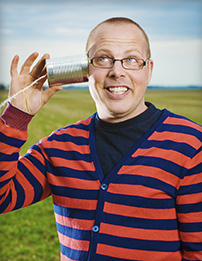 Teeth Staining | Smoking, coffee, tea, soda, medication, certain foods, etc. are common teeth stain sources. Regardless of the cause, teeth veneer options can brighten your smile right up!
Crooked Teeth | One of the most common smile makeover requests we get is for help straightening a smile. Porcelain veneers are a great solution for camouflaging crooked teeth.
Fractured / Broken Teeth | If you have broken or fractured teeth, a teeth veneer smile makeover may be perfect for you. However, depending on the severity of the fracture or break, you may instead need a dental crown.
Gaps | Porcelain veneers excel when utilized in covering especially wide or crooked gaps between your teeth.
Misshapen Teeth | Whether you have a tooth or teeth which are too small or misshapen, porcelain veneers can make quick work of your smile makeover. Custom teeth veneer solutions will make your smile look like it was perfect from day one.
Call Kenneth Hovden, DDS, Today To See if Veneers Are Right for You
If you believe you would be a good candidate for porcelain veneers, schedule a visit today! If you believe you would be a good candidate for porcelain veneers, schedule a visit today if you are in the South San Francisco or Pacifica area.
Related Posts