Dr. Ken Hovden, DDS: Your Pacifica Dentist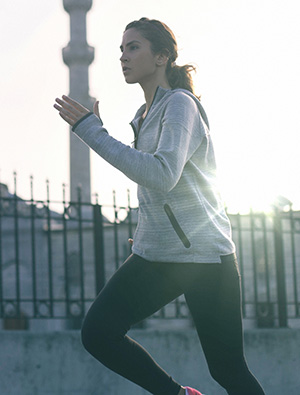 Dr. Ken Hovden is a trusted cosmetic dental professional near Pacifica with the experience to give you the oral health solutions that are right for you. You can rest assured that we will provide you and your family with the latest dental practices and quality that will last a lifetime.
As the recipient of numerous awards, including gold medals from the American Academy of Cosmetic Dentistry, our lead dentist, Dr. Hovden, is the dentist that you can count on for specialized dental care if you are in the Sharp Park–Vallemar–Linda Mar area.
We understand it's important for you to feel incredible about your smile. A beautiful smile portrays both confidence and strength. Whether you have stained, damaged, or missing teeth, we are the office in the Pacifica area that has the experience you need to give you a breathtaking smile.
Learn More About Cosmetic Dentistry
Perhaps a history of health issues or poor oral health habits has caused permanent damage to your teeth. If you are missing one or more teeth, we can help you with custom dental implants. This treatment fills in any open gaps, and it will stop your smile from shifting. The comfort and beauty of implants can be a huge boost to your self-esteem.
Learn More About Dental Implants
As a leader in the most up-to-date dental technologies, we are the cosmetic dentistry practice that can return your smile to its former glory! We provide a variety of restorative dentistry services to our Pacifica patients, including dental implants, dental crowns, dental bridges, and more.
Learn More About Restorative Dentistry
Say goodbye to sleepless nights! We are trained in dental practices that help alleviate your sleep apnea symptoms. Not only will you sleep better with our sleep apnea treatment, but it can improve your overall health as well. If you are experiencing trouble sleeping from snoring and/or sleep apnea, contact our office today.
Learn More About Sleep Apnea Treatment
Contact Us Today to Be Your Pacifica Area Dentist
Call our office in Daly City today to schedule an appointment with Dr. Hovden, DDS, is one of the most qualified and professional cosmetic dentists in the Pacifica area, including Sharp Park, Linda Mar, and Vallemar!