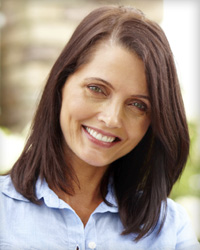 Dental veneers have garnered the well-deserved nickname "instant orthodontics." Teeth veneers are often utilized to correct an individual tooth, which improves the overall aesthetics of a smile. 
However, under the skilled and precise hands of Dr. Kenneth Hovden, dental veneers can be designed and placed to create a completely straight smile for you in as little as one or two visits—hence instant orthodontics.
Instant Orthodontics Benefits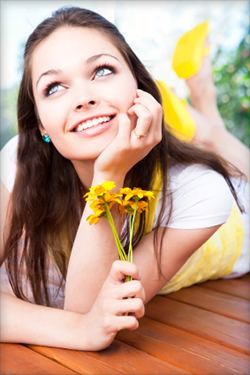 No Retainers | Dental veneers immediately smooth out and straighten your smile permanently. There is no need for a retainer to keep your teeth from shifting.
No Embarrassment | Metal brackets and wires for a year? No thanks. Skip the inconvenience associated with traditional braces by opting for dental veneers.
No Hassle | We're sure you have better things to do than visit the dentist every two weeks to have your braces tightened. A dental veneer can be placed in one visit.
No Pain | Dr. Hovden can place a dental veneer while you remain completely comfortable. No painful brackets and tightening for you.
No Wait | You can have a beautifully straight smile in as little as one or two visits.
The Instant Orthodontics Process
We will meet with you so that we can get to know you and your unique situation. From there, we can let you know if teeth veneers are a good solution for you. If you decide to move forward with instant orthodontics, you'll continue on to the next step.
A mold will be taken of your teeth, from which a model will be created to determine what your perfect dental veneers will look like.
Depending on the instant orthodontics option you choose, your custom teeth veneers may require your teeth to be prepped first. This preparation allows the veneers to bond more securely to your teeth
Dr. Hovden will affix your new teeth veneers to complete your instant orthodontics treatment.
You walk out into the world with a beautiful, straight smile that is ready to share!
Learn More About Veneers for Instant Orthodontics Today!
Find out today if instant orthodontics is right for you. Call us to schedule your visit at our Daly City office if you are in the South San Francisco–Pacifica area!
Related Posts