Your General Dentist in Daly City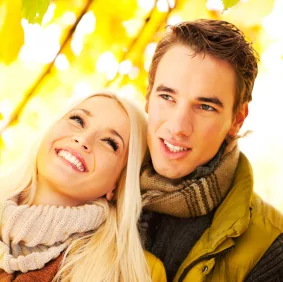 At the comfortable office of Daly City dentist Dr. Hovden and his friendly, well-trained team, we offer a variety of general dentistry services. As your San Francisco dentist of choice, we want to be your general dentistry dental home.
Some of the general dentistry services we offer are:
Dental Cleaning — During your regular general dentistry checkups, your Daly City dentist will give you dental cleanings to make sure you teeth, gums and mouth are healthy and clean.
Dental Fillings — If you or one of your loved ones has a cavity, your San Francisco dentist uses tooth-colored, non-metal fillings, which are safer and look like your natural teeth.
Dental Crowns — Daly City Dentist Dr. Hovden can advise you about what proper procedures you need to keep your teeth healthy and protected. If you have a tooth or teeth that are damaged, discolored, misshapen or with a large amount of decay, dental crowns may be the best treatment for you. Your San Francisco dentist offers you skill and care with dental crown placement.
Gum Disease Treatment — Gum disease is very prevalent with many Americans. If untreated, gum disease can cause serious dental problems and even tooth loss. As a general dentistry best practice, gum disease treatment is important to your Daly City dentist and our caring team to share with all our patients.
Home Care Instruction — From our youngest patient to our more mature patients, at our San Francisco dentist practice, we strive to give you the general dentistry information and instruction to make sure your dental health is all it can be.
Root Canal Therapy — If you or your loved ones have a toothache or need root canal therapy for some reason, our Daly City dentist can provide this important general dentistry treatment.
For a great general dentistry dental home, your San Francisco dentist is the one to call. Call today at our office in Daly City if you are in the South San Francisco area, including Pacifica!