South San Francisco Cosmetic Dentist Kenneth Hovden, DDS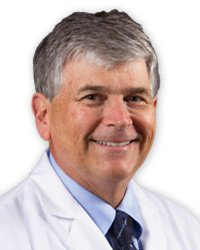 As the son of two successful dentists, Dr. Ken Hovden has dentistry in his blood. He was born and raised as a third-generation San Franciscan, and he attended St. Ignatius College Preparatory. Dr. Hovden completed his undergraduate studies at Stanford University—graduating with honors and a dual degree in biology and social/political science.
Dr. Hovden went on to earn his doctorate from the University of the Pacific School of Dentistry (UOP), where he received the prestigious Gene Dixon Student Leadership Award, along with being inducted into the top honor dental society OKU. After graduating in 1981, Kenneth Hovden, DDS, joined his father in private practice. He remained in practice with his dad until his father's retirement in 1997.
Continued Excellence and Education
A vested member of the dental community, Daly City cosmetic dentist Dr. Ken Hovden's reputation for excellence and dedication to quality work are unsurpassed! To continually hone his skills, Dr. Hovden has trained with the country's top academic leaders in preventive and cosmetic dentistry.
Dr. Hovden has been the recipient of many accolades and awards in recognition of his talent and skill—including multiple gold medals from the American Academy of Cosmetic Dentistry. He is also a highly sought-after author, lecturer, and teacher.
As an accomplished author, Dr. Hovden has published several articles in highly respected dental journals and his work has been featured in numerous national publications.
Dr. Hovden has served as a member of the endodontic faculty at UOP Dental School for over 32 years, as well as on the executive board of the university's Alumni Association for over 12 years. As a faculty member of the Hornbrook Group, he taught advanced cosmetic and restorative dentistry to dental professionals across the nation.
Currently, Dr. Hovden is a Spear Institute faculty member, mentoring dentists from around the United States at their prestigious teaching facility in Scottsdale, Arizona. In addition, Dr. Hovden teaches at two other dental institutes. He has also founded Bay Area Aesthetic Master, a local study club dedicated to raising the knowledge of its 30+ members.
Dr. Hovden belongs to several professional organizations and affiliations, including the American Academy of Cosmetic Dentistry (AACD). In 2018, cosmetic dentist Dr. Hovden was awarded Fellowship Status in the AACD (a designation enjoyed by only two members in Northern California, Nevada, and Oregon). He is also a member of the American Dental Association, the California Dental Association, the San Mateo Dental Society, and is among a handful of general dentists invited to join the American Association of Endodontists.
Philosophy and Daily Life
Away from the office, Dr. Hovden enjoys snow skiing, water skiing, backpacking, being an active member of his son's Boy Scout Troop, and RVing with his wife and children. He is also actively involved with the Bay Area Aesthetic Masters: a study club he formed, that is dedicated to enhancing the skills of local dentists.
Dr. Hovden also believes in giving back to those in need. Twice he has gone on week-long dental missions to the Dominican Republic, delivering care to those in desperate need.
Accreditations & Awards
Graduate | Stanford University B.A./A.B. 1978 with honors
Graduate | University of the Pacific Dental School 1981
Award | Gene Dixon Student Leadership Award
Award | TKO Academic Honor Society
Award | OKU Academic Honor Society
Treasurer | U.O.P. Alumni Associations (12 yrs)
Award | AACD Smile Gallery Gold Member Winner 2004, 2005, 2006
Accredited Member | American Academy of Cosmetic Dentistry 2008
Professional Organizations
Member | ADA
Member | CDA
Member | San Mateo County Dental Society
Member | American Association of Endodontists
Accredited Member | American Academy of Cosmetic Dentistry
Member & Founder | Bay Area Aesthetics Masters
Member | Crown Council
Member | Oral Sleep Alliance
Faculty
U.O.P. —Department of Endodontics (32 yrs)
Hornbrook Group
Spear Institute
IDEA
KOIS Center Mentor
Speaker
EDI – Implant Systems
AACD – 2008
University of Missouri Kansas City – 2008
Bay Area Aesthetics Masters
Zeiss – Microscope Class
Articles
Dentistry Today – 2002
CDA Journal – April 2008
Dental Products Report – 2007
Dental Compare – 2007
PPAD Esthetic Excellence – 2009
Continuing Education Continuums Completed
Dawson Center
Spear Institute
Kois Center
PAC-live
Piper Center
IDEA
Hornbrook Group
Dental Education Laboratories
Come Meet Dr. Ken Hovden in Daly City Today!
To learn more about cosmetic dentist Dr. Ken Hovden, contact our San Mateo County office in Daly City, CA or fill out the form on this page and we will be happy to talk with you.
For more detailed information about some of Dr. Hovden's best dental services, take a look at our sleep apnea, porcelain veneers, and dental implants pages.